Business Development/Communication Coaching
"The relationship with your client doesn't end with the purchase…
that's where it begins." 
– Patrick Donadio, MBA
"Business is going well… Clients keep coming in…" 
– Business Development Coaching Client
Learn low-cost, highly effective business communication growth strategies to:
Set up a marketing system to grow your business
Establish yourself as "the" expert
Attract clients
Stand out among your competition
Increase sales/profits
Build deeper relationships
Cross sell clients
Build a referral system
And more…
Coaching package sessions will cover a variety of areas based on the mutually decided needs. Here are a few examples:
Review the Managing For Success Sales Profile and discuss person's strengths and areas for improvement.
Conduct Needs Assessment Interviews – Do S.W.O.T. inventory for the company and each individual.
Review/evaluate current marketing communications tools.  Which ones work? Which ones need to be fine-tuned?  Which ones should be added?
Review individual's current marketing strategy and help you develop a customized "Niche Marketing System."
Develop/fine-tune a "High Concept" (a short statement about your business).
Review common objections and discuss pre-qualifying (or disqualifying) techniques.
Create "Top Five Target Lists" to increase sales and build client relationships
Brainstorm ways to cross-sell current clients, open the door for new business and get more referrals
Learn "Niche Marketing Communications Tools" to get and keep clients
Teach marketing communication skills and develop marketing strategies.  For example:  how to establish yourself as "the expert" in your niche, planning and developing an "evergreen" article you can use to promote yourself to your niche, developing a referral network, etc.
Show you How to Have Your "Best Year Ever" by setting goals that work
Discuss previous session homework assignments including any successes, failures and new challenges.
Develop a Master Plan for the next 6 months and/or one year.
Final Debriefing Session
Contact Patrick for more details and/or to set up a coaching consult call.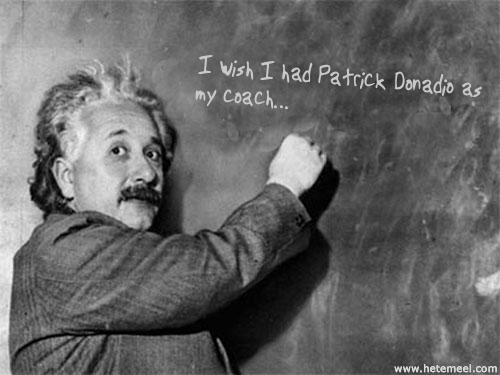 Book Patrick to Engage and Impact Your Group